Most of us need a lot of help in this area alone for tips & inspirations. Nothing brightens up the exterior of your house faster and for less money than a window box! Bonus points if you can view the window box from indoors as well. Add color, charm and curb appeal by adding a window box.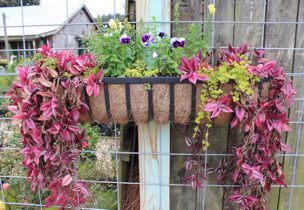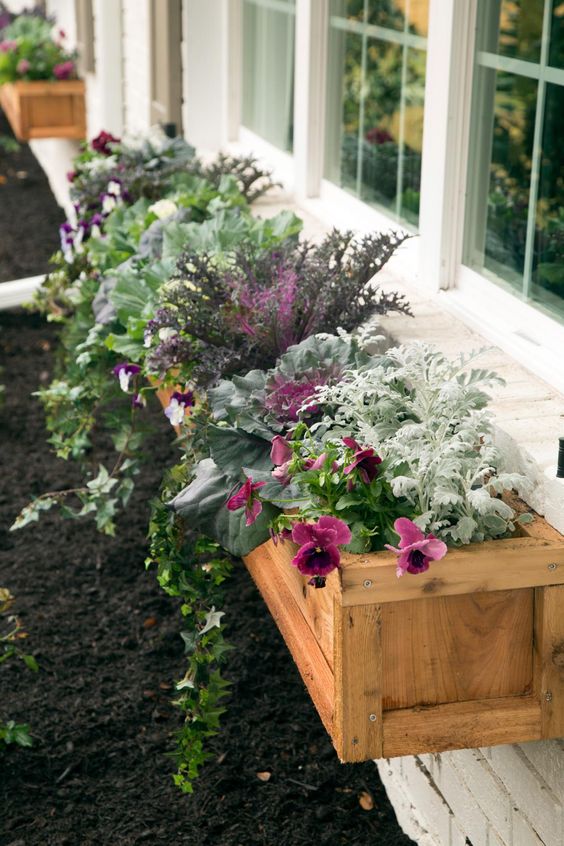 The above is another great examples of using just a few colors in the flowers planters.  Shades of purple, white and of course various shades of green as well. Window boxes are treated like an actual architecture piece to the home, and are a great way to add to the curb appeal of your home.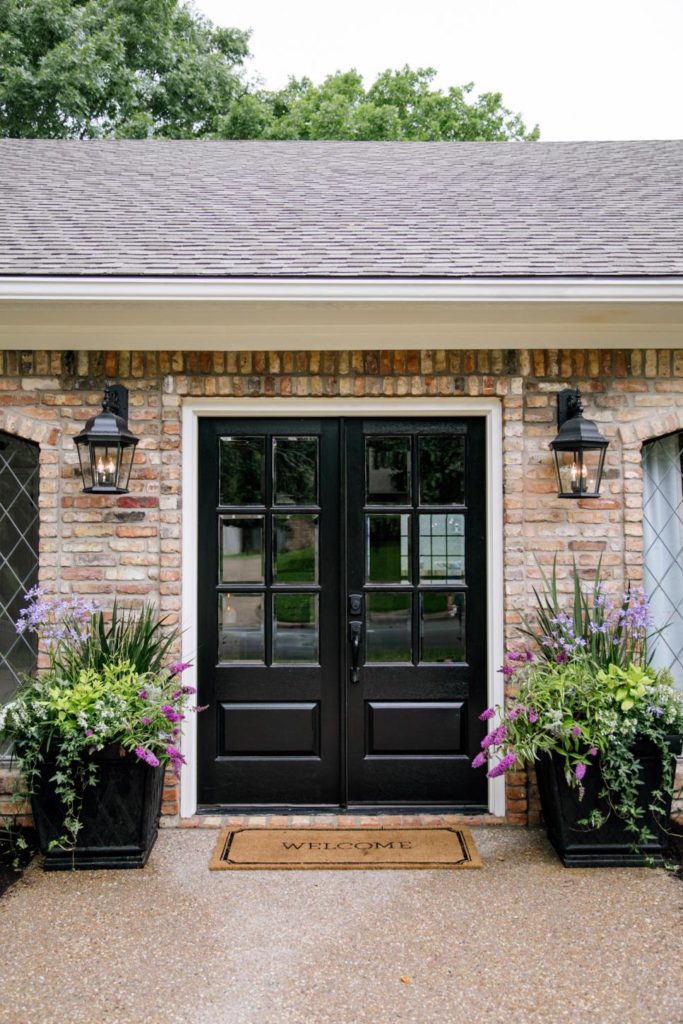 The flower planters truly frame the windows of the house and exterior entry way of any home.  Your yard can look a little shabby, but if you have pops of color and big statement pieces on each side of your door, one's eye will automatically go to those flower container statement pieces.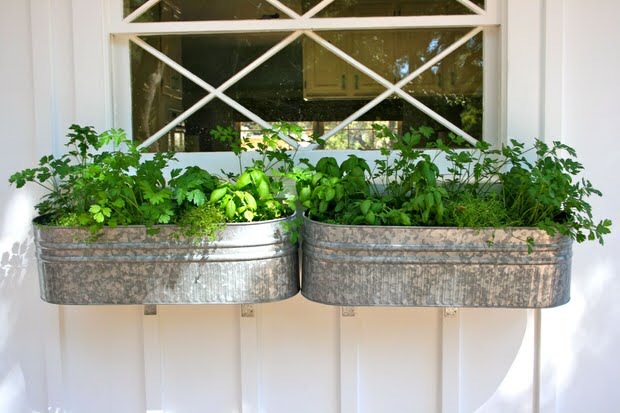 You can take two galvanized tubs and add them as a unconventional window box. Fill with your favorite herbs!